Preferred Vendors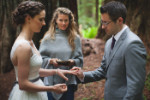 JoEllen Clark-Peterson
JoEllen is awesome! She has a wonderful, calming and sweet vibe and does a lovely job as an officiant. She also does memorials, and is a great person to contact if you are looking for someone to help you organize a service of any kind.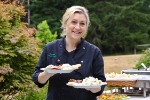 Sweet Basil Catering
Sweet Basil catering does a beautiful job with their food. They use incredible colors, and fresh yummy stuff from the garden and have a great vibe. I have done many large scale wedding with them, and they are willing to be creative and really shape your food around your culture and your desires. I highly recommend them.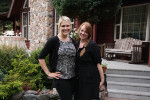 J29 Events
Shauna is a pro. She does an amazing job with color and decor, and uses a lot of creativity with her designs. She is experienced in the field and is a great planner for your day.