Testimonials
Jessi and Kyle
Brooklyn of Rose Mountain Photography was truly a pleasure to work with. I first encountered her work at a Bridal Fair and chose to hire her for our wedding because of the attention to detail in her photos. I loved that she featured beautiful pictures not just of people at weddings, but of every little detail like the rings, the shoes, unique personal details in the decor, and the beautiful surroundings of the wedding venues. Sure enough, she did the same with the photos for our wedding. Brooklyn had unique and creative ideas for pictures of us and our wedding party, which we loved because we have wedding pictures that don't look like everyone else's. In addition, she has a very relaxed and calm demeanor, while still being able to direct everyone so that the pictures turn out great. This calm demeanor is so valuable on a wedding day, as pictures have the potential to be stressful, but Brooklyn keeps the process relaxed and fun. I highly recommend Brooklyn Marvin of Rose Mountain Photography for anyone looking for a wedding photographer.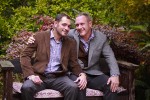 Matt and Bryce
Being from out of state, Matt and I really had no clue who to choose as a photographer to document our wedding. Luckily we found an amazing event planner who turned us on to Brooklyn at Rose Mountain Photography. As soon as we obtained her information we checked out her website to see what types of photographs she typically gravitates towards. We were extremely pleased and surprised when we saw all of the amazing ideas and special moments she captures in her photographs. Once we met Brooklyn in person we had no hesitations and couldn't wait to see what she did with our photographs. She is so down to earth and accommodating that the entire picture taking process ways second nature. One of her greatest gifts is her ideas for photographs and her ability to listen to her patrons and deliver an exceptional product. Once we received the photographs we were more than pleased. All of the pictures she selected were perfect and her insight as to locations, lighting, etc. were spot on. If I ever have another event where a photographer/videographer is needed, I will fly Brooklyn to the location and let her work her magic. There are only very few special moments in your life in which you want to have amazing memories and pictures to document the same. Why risk it on someone who might give you good pictures when you can have Brooklyn deliver time after time. Thanks again for everything Brooklyn, Bryce and Matt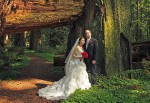 Jason and Jennifer
Brooke's technical and creative abilities are excellent. She produced a variety of highly professional photos from our engagement and wedding shoots. I couldn't stop looking through all our beautiful pictures! What's more, her relaxed, easy-going manner put my camera-shy husband at ease, which is no small accomplishment.Jason and Jennifer Galloway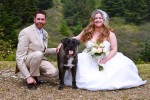 Jennifer and Jason
I absolutely love the wedding pictures -you did a wonderful job! You caught some really special moments and I only wish I would have keep you there till the end of the amazing evening with the sunset to take more pictures. Next time someone tells you that they want you for only half the day- let them read this and have her hire you for the whole event or you will regret it..In my case we were together for 15 years before we finally got married are friends and family had been waiting so long for this day. It was the best day ever for us to see everyone we love and share that special moment with them in amazing Shelter Cove California..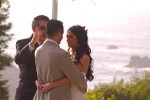 Rebecca and Eli
We decided to go with Brooklyn for our wedding photos after being impressed by her beautiful portfolio, creative eye and accommodating, professional attitude. She was the perfect photographer for such an important day in our lives - she got the amazing, candid shots we wanted and made us feel so comfortable that we didn't even know she was taking our picture! It was exactly what we wanted and we couldn't be happier with the results. Thanks Brooklyn!-Eli and Rebecca Dvorkin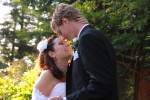 Helen and Ben
Brooke , I couldn't be more pleased with the photos. You were such an easy person to have at our wedding and we really appreciated the way you were so un-intrusive. I would absolutely recommend you to someone else. Not to mention you were the only photographer we contacted who didn't charge astronomical fees. Helen and Ben McCarthy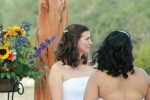 Kelly and Marissa
The photos that Brooke took of our wedding are simply amazing! Her unique perspective captured the event in a way that well surpassed even what we had hoped for. The pictures have a natural feel that convey the happiness of our wedding weekend. Relatives and friends are requesting photos and we couldn't be happier with the way she captured our memories--from the ceremony, to the dinner and dancing, to photos with family and friends. THANK YOU, Rose Mountain Photography! Kelly and Marissa